There was really only one choice for me for a Hawkeye-themed pumpkin this year.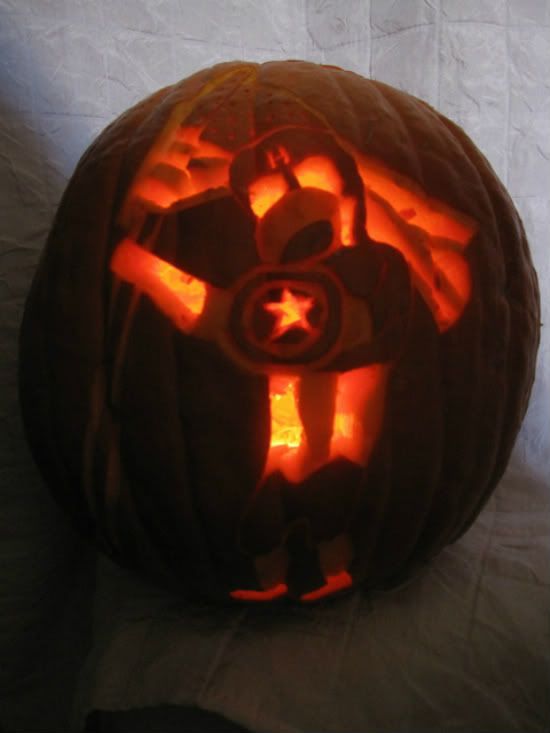 Unlit version after the jump.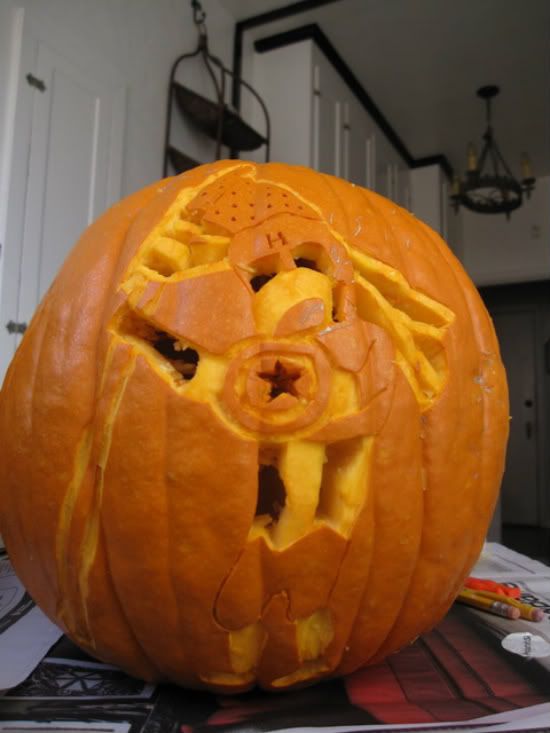 T/F/J to iowaengineer for inspiring me to actually do one of these again and showing us his awesome first pumpkin a couple days ago.
For those that care, it actually took a little more than 2 hours, I used 2 different knives, and a wooden skewer for the stars on the field of blue. But I like the title I gave it better than that boring description.