The Red Sox decided David Ortiz deserved a special ring to honor his contributions to their recent World Series success. This thing is insane. Photo and ring description courtesy of tWWL.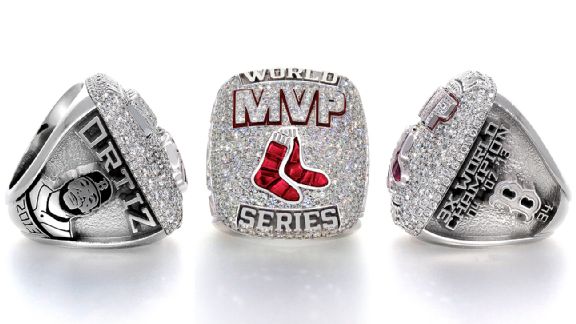 Ortiz's MVP ring is of 14-karat white gold and encrusted with nine rubies depicting the hanging Sox logo. It says "World Series" across the top and "MVP" just below, with a Red Sox 'B' logo on one side and Ortiz's jersey number 34 below.

Also on the one-of-king piece is an image of Ortiz's face with his name on top and 2013 below.
(Clearly ESPN does not subscribe to the Oxford comma)