And the only prescription is More Cowbell Raider Rusher! Per Darren Rovell* of ESPN and commenter SomeJerkPoster bringing it to Hamsterdam, This is apparently the new Raiders mascot. Revel in its unintentional comedy and unintentional terror from a franchise that has brought us oodles of both in the past couple decades.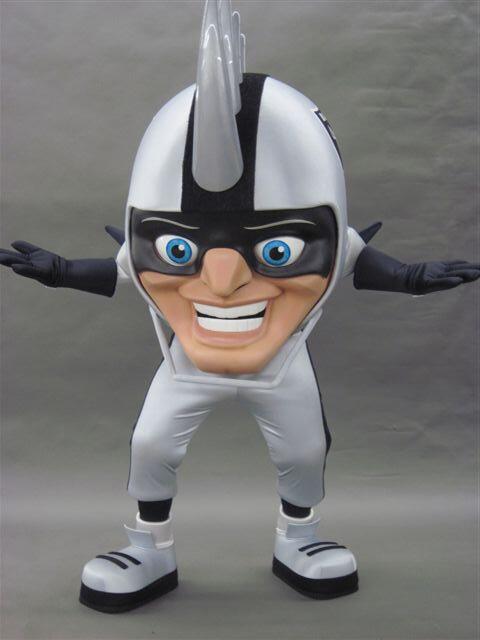 *NOTE: Rovell is a paid ESPN reporter, but he's been wrong before on these types of things so take it with a grain of salt until it's officially (or not) announced. But to me it appears they have built a full-size costume here and it sort of looks real.
I see three possible outcomes here:
1) Maybe the Raiders floated this out to a known patsy (Rovell) as either a joke or some air balloon of audience testing to see if they should indeed release it, pending audience approval/disapproval.
2) If they do send this thing out officially, it has to be instantly recalled due to audience hatred, right? Like Qwikster or the Gap's logo redesign, both summarily sent out back and shot within weeks. (Leaders and Legends somehow lasted 3 years)
3) It's supposed to be announced Tuesday, so maybe they follow up tonight's curbstomping at the hands of the mighty Broncos with this news, which would be just delicious as a Raider hater, hopefully they stick with this crazy concoction for years. This is the scenario I want most.