"Thence did dark king LeBron bring heavy rain upon the hating masses, and lo was there much anguish"
I had a very long day yesterday so I didn't even get to stay up for the end of the MIA-SAS Game 6. I last closed my computer and closed my eyes with ESPN.com showing this score:
But I still knew for sure that Miami would come back to win. How was I so sure? Because rule #1 in Karmic Deitification is that GOD HATES CLEVELAND SPORTS. Any thoughts of what will or should happen at any sports moment should first start with "will this agonize Cleveland sports fans in some way". If not, then start applying karma rules 2 through 687 (very last and most inconsequential rule being to never wear a baseball glove to a game if you're over 12 years old).
So anyway, because it would agonize Cleveland sports fans, Miami was assured to win. The history of Cleveland sports agony is long, illustrious, and fun, but can probably be best summed up with a simple gif of their marginally talented 28-year-old rookie quarterback that they took in the FIRST ROUND last year having this happen to him in warmups: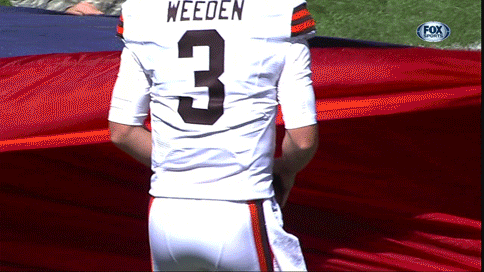 Stanley Cup Game 4 tonight, and of course some Beisbol. Have fun, Hamsterdammers