I don't know about you guys, but I am so happy to have Fran in our Hawkeye lives. He has seduced me. First Fran starts with the smooth talking:
Q. Just immediate reaction to the season as a whole, where you've come this year?

COACH McCAFFERY: I think that's the hardest thing in the locker room because they're down, they're upset. They know they didn't play well, we didn't play well, and what I tried to do was take it off them a little bit and say, look, I didn't do a good enough job. We're all in this together. We didn't do a lot of things, and we can start pointing out the things that we didn't do collectively, but nothing will take away the fact that we won 25 games, and nothing will take away from the fact that we had one of the greatest senior leaders I've ever been around. Hopefully what we'll do is learn from this experience and be better for it.
Then he moves to a mating dance:
Then he displays his raw power to get me all hot and bothered:
And last but not least, he seals the deal and sends me to the moon:
Heart you, Fran.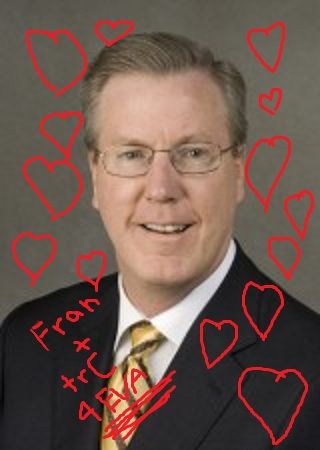 (pictures and quotes stolen from many BHGP commenters/authors, except the last disturbing one, which is my own)
Have a Happy Hamsterdam, all. Let's get it on.